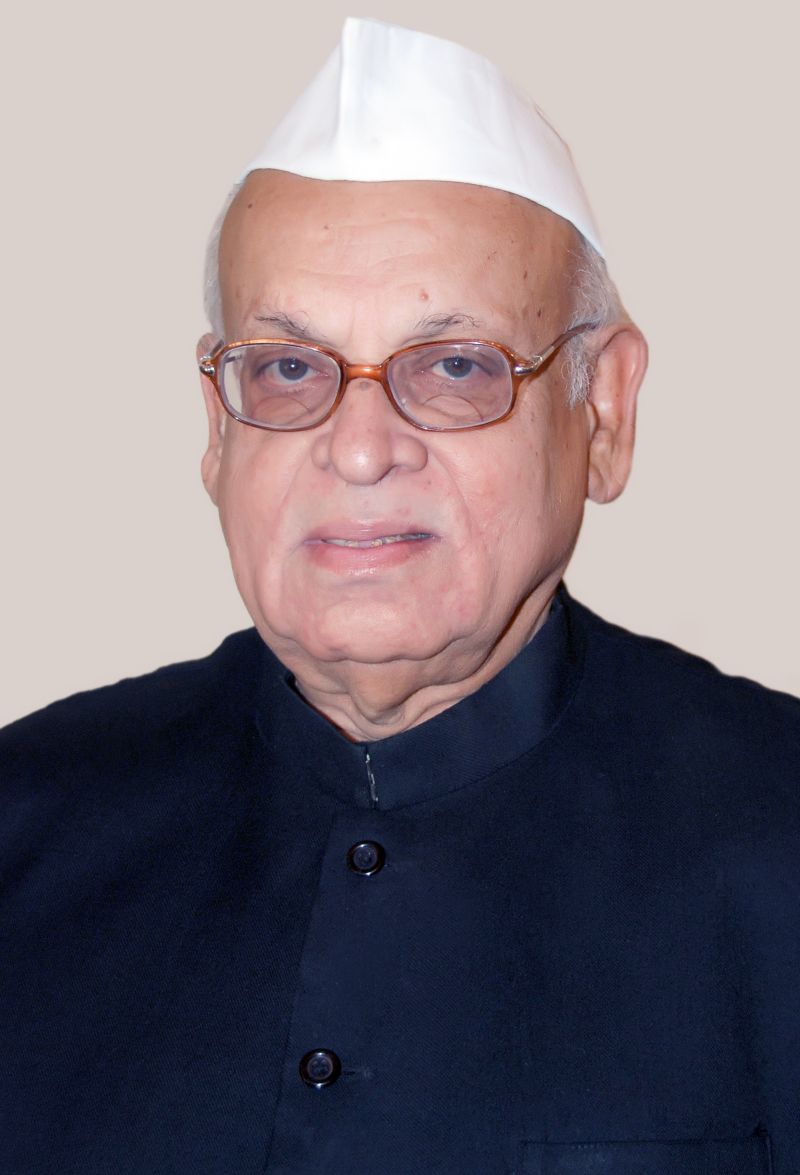 CURRICULUM VITAE
Shri Vakkom Purushothaman, veteran Congress leader and Advocate, was born at Vakkom on April 12, 1928 as the son of Shri Bhanu Panicker and Smt Bhavani. He is Master of Arts in Political Science from Aligarh University and an LLB.
Beginning his political life as an active worker of students Congress in 1946, he became a member of Vakkom Panchayat in 1953. Later, he served as President, District Congress Committee, Thiruvananthapuram, General Secretary, Kerala Pradesh Congress Committee and Vice President, KPCC. He has been a member of All India Congress Committee for over 25 years.
Shri Vakkom Purushothaman was elected to the Kerala Legislative Assembly in 1970, 1977, 1980 and 1982 from Attingal Constituency. Holding the portfolio of Agriculture and Labour from 25.9.1971 to 25.3.1977 in the Ministry headed by Shri C Achutha Menon, he was also the Minister for Health and Tourism from 25.1.1980 to 16.10.1981 in the Nayanar Ministry.
He adorned the Chair of Speaker of the Assembly from 24.6.1982 to 28.12.1984.
Subsequently he was elected as a member of the Lok Sabha during 1984 - 89 and 1989 - 91 from Alappuzha Constituency, Kerala.
He also served as Chairman; Committee on Public Undertakings and Committee on Subordinate Legislation of Parliament besides being the Chairman of the Consultative Committee of Experts to the CIDP of Inter Parliamentary Union, Geneva for five years.
Shri Vakkom Purushothaman has had a remarkable stint as the Lt Governor of the UTs of Andaman & Nicobar Islands for three years from March 1993. He was the leader of the Indian delegation to the Global Conference on the Sustainable Development of Small Island Developing States held at Barbados in 1996.
In 2001, he was again elected to the 11th Kerala Legislative Assembly from Attingal Constitutency, and served as Speaker for the second time from 6.6.2001 to 4.9.2004. He held the portfolio of Finance and Excise from 5.9.2004 in the Ministry headed by Shri Oommen Chandy. He also had the charge of Chief Minister in the absence of Shri Oommen Chandy in connection with the meeting of World Economic Forum at Davos in January 2006, and for some time thereafter, has acted as Leader of the House during the 14th Session of the XI Kerala Legislative Assembly during February 2006.
Dr Lily Purushothaman is his wife, and they have two sons and one daughter.
Shri Vakkom Purushothaman took over as Governor of Mizoram from 2nd September 2011.